Ok, SO I have never eaten from a taco cart in L.A., but in my dreams..... this is what those tacos would taste like.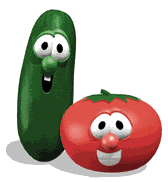 When you walk in, be prepared to hear the screaming sounds of a tele-novela on the TV in the corner. We ordered an assortment of tacos from the menu Beef, Pork, Chicken & Chorizo ($1.75 each). The menu was alla carte, non of the combination platters the Gringos will be used to seeing.
The Food was cooked to order and we helped our selves to the freshly made salsa, from the "salsa bar". I must say, My only disappointment was that the salsas were not as hot, as I would have assumed. I was craving the heat on my taco that only a properly placed habanero would have provided. You know, the heat that makes your sinuses open up, and your eyes water. The Tacos were served simply, Just the meat, onions & cilantro. THEY WERE AWESOME! It was like heaven on a corn tortilla. Make sure to get an authentic mexican soda when you are there, I highly recommend the sangria or the orange soda.
3058 Wade Hampton Blvd
Taylors
,
SC
29687
Map